Jun

04
Tags
Related Posts
Share This
Tampa, FL
Ok, I don't have much to write about Tampa. The ride from Savannah to Tampa was smooth as such. But, it was too sunny to do anything today. I was a bit tired because of the sun, the long drive and perhaps, from the moving, packing and partying I did over the last 3-4 days. I reached around 4pm-ish, but did not leave my hotel until 8pm.
I went to a little Ethiopian place for dinner. It is called Queen of Sheba (4 stars on Yelp). Sheba is a famous queen in the Ethiopian history and is also a commonly borrowed name for Ethiopian restaurants in the US. I've been to Ethiopian restaurants by this name in Chapel Hill, NC and Louisville, KY. But what's in a name!! I love Ethiopian food and tengo mucho hambre!! I asked Sheba to bring me "the Queen's platter" – which has eight different dishes made of chicken, beef, lamb, mushrooms, lentils, chick peas etc. and with lots of anjera bread. It was delicious. Whatever names they might go by, but Ethiopian hole-in-the-wall restaurants never disappoint me.
On the way to dinner, I saw this really well made, witty sign for an Optician. Have a look.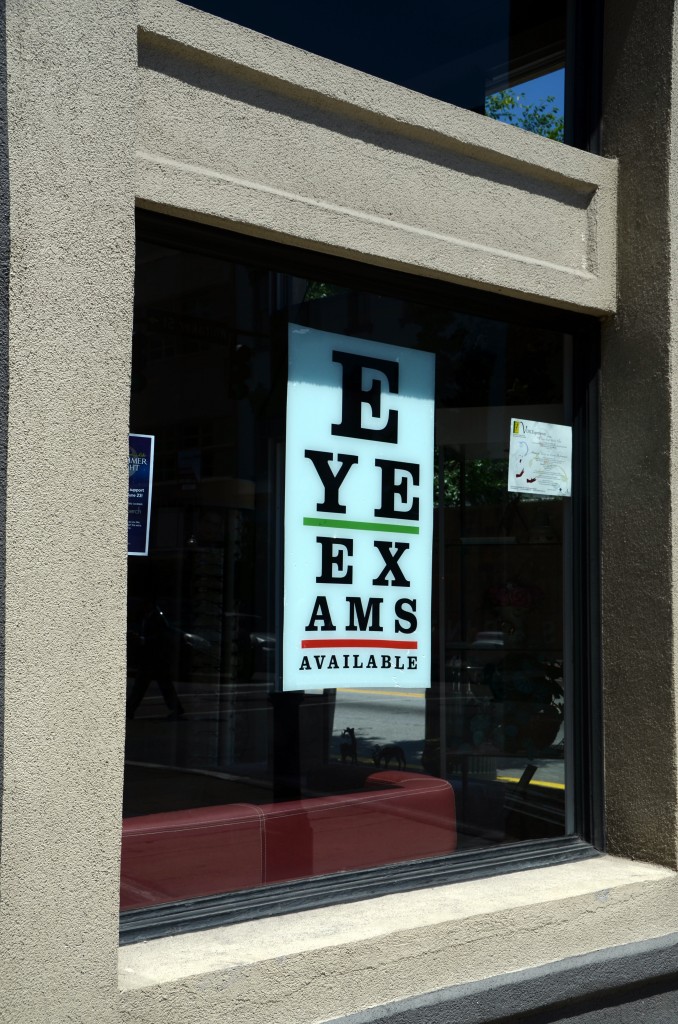 Finally, a big shout out to this pickup truck driver. You sire, need to use your indicators when switching from the leftmost lane just 100 feet before the exit. And yes, I sometimes multitask while driving and take pictures. But I use my indicators always.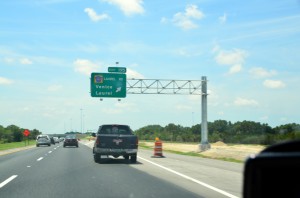 Tomorrow, the plan is to check out the sunrise at Key West. ETD: 5.00 a.m.